Consistent Delivery of promises to the world for IT Infrastructures and Computing Businesses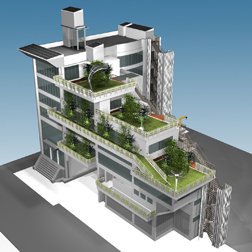 Technofied Vision Pte Ltd
The Sky The Limit – A World-Class IT Consulting and IT Support Company!
From  specialised IT engineering support to strategic IT consulting, Technofied Vision Pte Ltd has established itself as a world-class leader in IT services industry, supporting clienteles based locally and internationally.
Technofied Vision Pte Ltd has built a reputation for strong customer affinity backed by performance in Business IT Excellence, Surpassing IT Benchmark and   Expectation, and Consistent Delivery of promises to the world of IT   Infrastructures and Computing Businesses.
Our  strong knowledge base in IT consulting, with strong local network and direct access to best-of-breed IT resources across the region, we have positioned as a complete IT solutions service provider for our corporate and individual clients.
Based in state-of-the-art Gleason's Building, we are featuring some of the world's first, and you can be sure of leading-edge technologies to be employed in our IT Supports Services, delivered by the most passionate IT professionals in the most conducive surroundings!
Technofied Vision's Pte Ltd perpetually growing suite of IT Support Products and Services are comprehensively built and highly customizable to fit each and every company Business IT requirements. The range of IT Services includes: Business IT Consultancy, Systems Integration,  Information System Supports, Advanced Mission Critical Servers & Networking   Infrastructure Supports, Professional Data Recovery Services, Computer Forensics / Electronic Discovery Services. You ask for it, we have it all!
10 Years of IT Services! Exceeding Tens of Thousands Globally Satisfied Clienteles!
The organization inaugurates from a humble   beginning and for over 10 years it has become larger and more robust! We have never been complacent with our highly regarded and well   recognized IT Support & Solution Services, and the leadership has   consistently inspire new IT talents, inspire new IT support innovations so as to   create many new possibilities and opportunities for its clienteles and business   partners, based locally and internationally.  It comes with no wonder the company   has every single bit in every segment of the IT industry to fulfill every   Business IT Requirements today!
Technofied Vision Pte Ltd has clientele covering   a wide spectrum of the market. We served Individuals, Sole Proprietors, SMEs and   even large Organizations with staff strength of up to 300. With continuous   learning and experiences gained through these years, our services have now made   way into the region. Potential global customers can now have an experience of   the services that was once only enjoyed by businesses in Singapore.