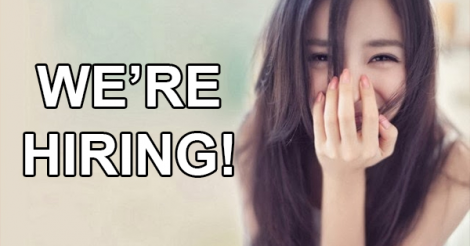 Technofied Vision Pte Ltd is in search of potential candidates for the Role of an Receptionist and Administrative Assistant Support with immediate vacancies. Young, and dynamic individuals can look forward to good career progression and benefits!
Interested candidate that fit the pre-requisites as follows may apply:
Responsibilities:
Performing Core Duties of a Receptionist and Administrative Assistant Support with duties including attending to Sales Enquiries,  Administrating Day to Day business duties and Performing Ad-Hoc duties as per required.
Requirements:
Candidate with Business Administrative / Sales / Customer Service work experience
Excellent Interpersonal/PR Skills are critical for this position
A necessity for Candidate with Good English Conversation and Writing Skills
Candidate with knowledge of Information Technologies is preferred
Candidate who can lead, and work independently with minimum supervision is a bonus.
Other skills will also be considered.
How to apply:
Kindly send detailed CV and Resume with Recent Photo attached to sales@technofied.com
Qualified Candidate will be notified for immediate Interview.
Send us an application today for immediate answer!
Business Location
37 Tannery Lane,
Unit 06-02
S347790
(Tannery House Building)
Tel: (65) 6742-0877 HP: (65) 9863-7558